---
Our Mission
→ To make a difference in providing durable medical equipment exclusively for hospice patients.
→ To provide our services with care, compassion, and respect while honoring our patients' dignity.
Our Vision
To sustain growth while maintaining profitability.
To provide uncompromising care based on service.
Our Values
INTEGRITY – COMMITMENT – ACCOUNTABILITY
COMPASSION – TEAMWORK
Our History
Since 2003, we've provided services exclusively to the hospice industry. With a patient base of over 2,500 patients spanning five (5) states, we understand the special needs of the patients and family members during the end of life transition.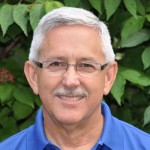 Richard G. Bean
President, Founder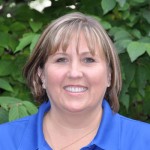 Lynda Bean
CFO, Treasurer, Owner
---
Wilbea Medical Equipment, founded by Richard Bean, provides superior equipment and service to hospice organizations and the patients in their care.
While working as a Long Term Care Facility Administrator, Richard became frustrated with the poor level of service provided to hospice patients by durable medical equipment companies. He believed patients at the end of their life deserved exceptional care and that Wilbea Medical Equipment could set the standard for DME service to hospice patients with excellence and compassion. With Richard's business experience and the equipment experience of his assistant administrator, they felt they had the right solution. This dream became a reality with the acquisition of the company's first contract and the opening of the initial Wilbea office in Belton, Texas by Richard and his former assistant administrator as business partner in 2003.
Since its humble beginnings, the company has grown to serve over 2,500 patients daily in five states through nine offices and 70 dedicated employees. Richard Bean along with his wife of over thirty years, Lynda, continues to head the family business with the same ideals on which the company was founded. Wilbea Medical Equipment locations include offices in Texas, Kansas, Virginia, West Virginia, and Rhode Island.
Wilbea Medical Equipment continues to plan for additional growth with like-minded hospice partners while cultivating current hospice partner relationships in order to provide Endless Caring.
Our Team
Every employee matters. From the warehouse to the corporate office, every employee of ours is trained to perform the job below them. What does that mean? It means that service is a guarantee regardless of job title. Problems can be solved by multiple positions and our entire company is our customer service department.
---
Terry Summers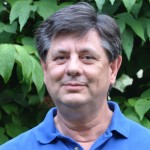 Terry Summers is the branch manager for WilBea Medical Equipment in the Warwick, Rhode Island office. Since joining the company in 2005, Terry has also worked in Texas and West Virginia. "WilBea Medical Equipment has provided a unique opportunity to serve a very important segment of our community. I am proud to be a member of such a caring and compassionate company." Terry and his wife Sylvia enjoy serving in their church and exploring New England to find great restaurants, old historical sites, and new friends.
---
Vonnie Platt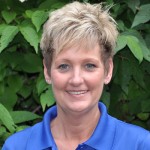 Vonnie Platt is the Branch Manager for the offices in Wichita and Great Bend, KS. After working for a non for profit hospice for 11 years it seemed like a perfect fit for her to move over to the DME side in 2007. Her feelings for hospice are best described by Dr. Elisabeth Kubler-Ross, "Taking Care of the terminally ill is a Privilege and a Gift which teaches us not only about dying but about Living." Vonnie currently resides in Haysville, KS with her husband David, and their dog Ranger. She has two daughters and 4 grandchildren.
Testimonials
"Working closely with Wilbea over the last few years has allowed HHCRI to achieve a very significant savings in DME cost per patient day. In addition, the quality of the services has significantly improved with many compliments from our staff, facilities, and patients/families with a corresponding decrease in complaints."
Mary MacIntosh
VP & Chief Financial Officer
Home and Hospice Care of Rhode Island (HHCRI)
"Recently, a patient's family canceled services with another hospice because it was not using WilBea for DME and transferred to our hospice services. At the end of life, being "present" while delivering a product and service is immeasurably important, and WilBea staff are in tune to this important quality."
Maureen Williams, MEd, RN
General Manager : Capital Caring
"As an agency, we know that we can count on Wilbea to deliver 24/7. There have been times where we have had very short notice that a patient is leaving the hospital to go home and we needed equipment there and set up within a couple of hours. They met that need and the hospital discharge was not delayed. We couldn't be more pleased with the services we receive from Wilbea Medical Equipment. They make us look good!"
Diane Spain
Director of Patient Care Services
Harry Hynes Memorial Hospice
"WilBea works closely with our organization to ensure that costs are tightly controlled on our end, and it's extremely successful!"
Maureen Williams, MEd, RN
General Manager : Capital Caring
"I received a call from a father who was preparing to bring his son home to die. He wanted to thank me for the person who delivered the equipment. He said, "not only did he explain all of the equipment in detail and how it worked but he didn't rush out the door. He sat with me while I shared stories about my son and my fears."
Diane Spain
Director of Patient Care Services
Harry Hynes Memorial Hospice
"Every Wilbea employee, whether in the office or out in the field, convey respect to all they serve. They truly understand the difficult circumstance patients and family members are in while receiving hospice services. They are patient and kind when delivering education; ensuring that people are comfortable with equipment before leaving them. Wilbea is exceptionally responsive and eager to meet the needs of their clients and business partners... they are always willing to go that extra mile to give world class service."
Sandra Siebert, RN, BSN
Director of Professional Services
Heartland Home Health and Hospice
"The staff at Wilbea is always very responsive to our patients' needs. When I need clarification or information on a piece of equipment the staff is knowledgeable and helpful. Special needs or concerns that arise are always addressed in a timely fashion. Wilbea is an asset to our patient focused team."
Teresa L. Bailey
Medical Record Specialist
Hospice Care Corporation
"I believe working with Wilbea has greatly improved the quality of equipment we can now provide our patients. This point cannot be stressed enough. Midland counts on our partnership with Wilbea to create a good impression and have the best equipment to serve our patients. I hope this partnership can continue for many years to come!"
Beth Miller
DME Coordinator
Midland Care